Use your own app's features to create unmatched engagement and boost sponsored revenue
Discover how it works

YouTube Channel Sync
Connect your YouTube account and feature your videos on your application without any extra effort
Push Notifications
Utilize the power of push notifications to get in touch with your audience anytime, anywhere
Unlimited Notifications
Instant Notifications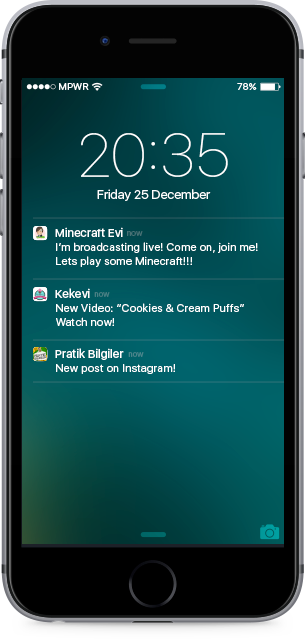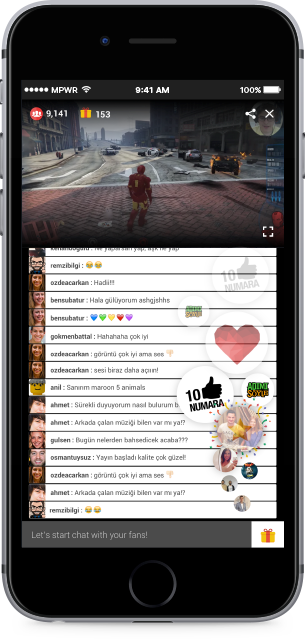 Live Streaming
Create real-time audience engagement and earn revenue via your app's live streaming feature
Virtual Goods
Live Chat
Twitter Chat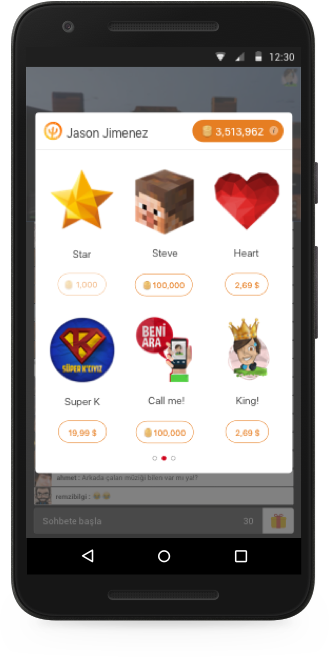 Virtual Goods Revenue
Earn extra revenue while live streaming via virtual goods designed specifically for your app.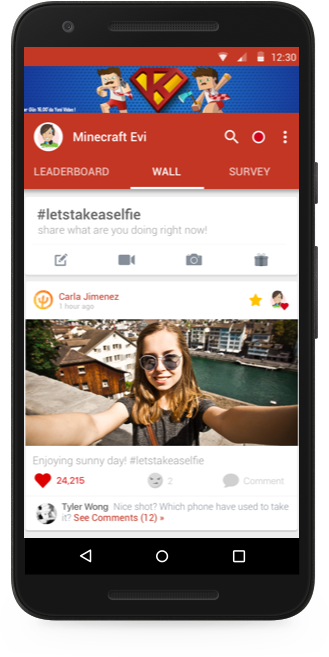 Fan Wall
Let your fans be heard as they share messages videos, photos and virtual items on your wall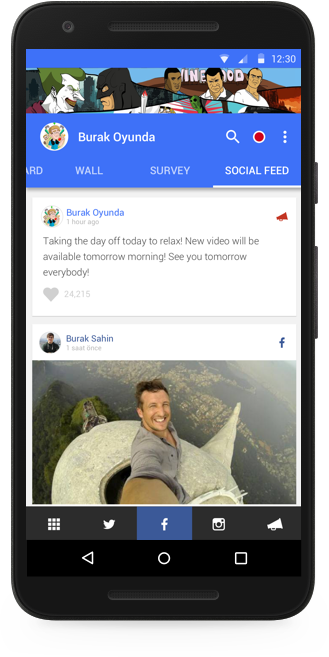 Social Media Channels
Make your social content available on your app by connecting your Facebook, Twitter and Instagram accounts.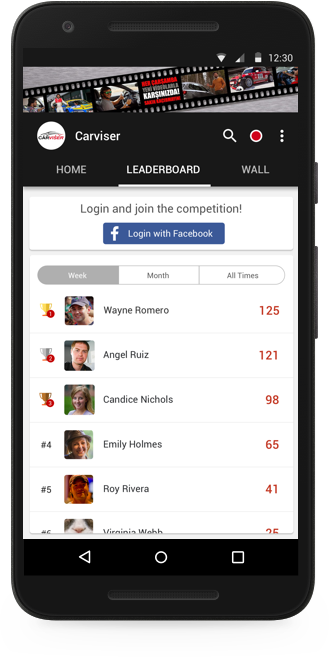 In-App Gamification
Reveal your top fans by utilizing your app's leaderboard function.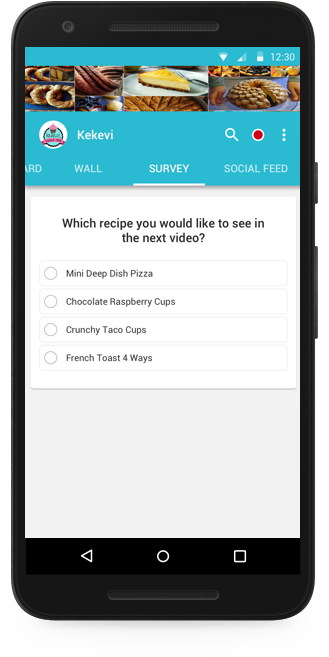 Survey
Your app's survey feature will assist you in finding out what your audience wants.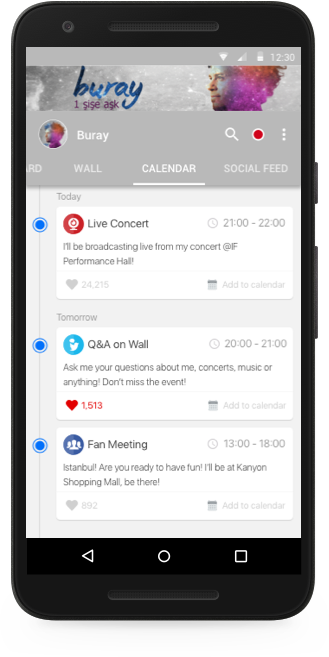 Event Management
Use your app's event management feature to notify your audience on important dates.
Create your own app, today!
Join the mobile entertainment community with just one click!