Squat Girl & Hakan Fitness - Superfresh Ton Balığı
Project Details
The project begins with two surveys on both YouTuber's mobile applications in which they ask for their users' favorite tuna fish meal. Based on survey results, YouTubers create a video while cooking their fan's favourite tuna fish meal and share the video on YouTube, izlesene, their mobile apps and social media channels.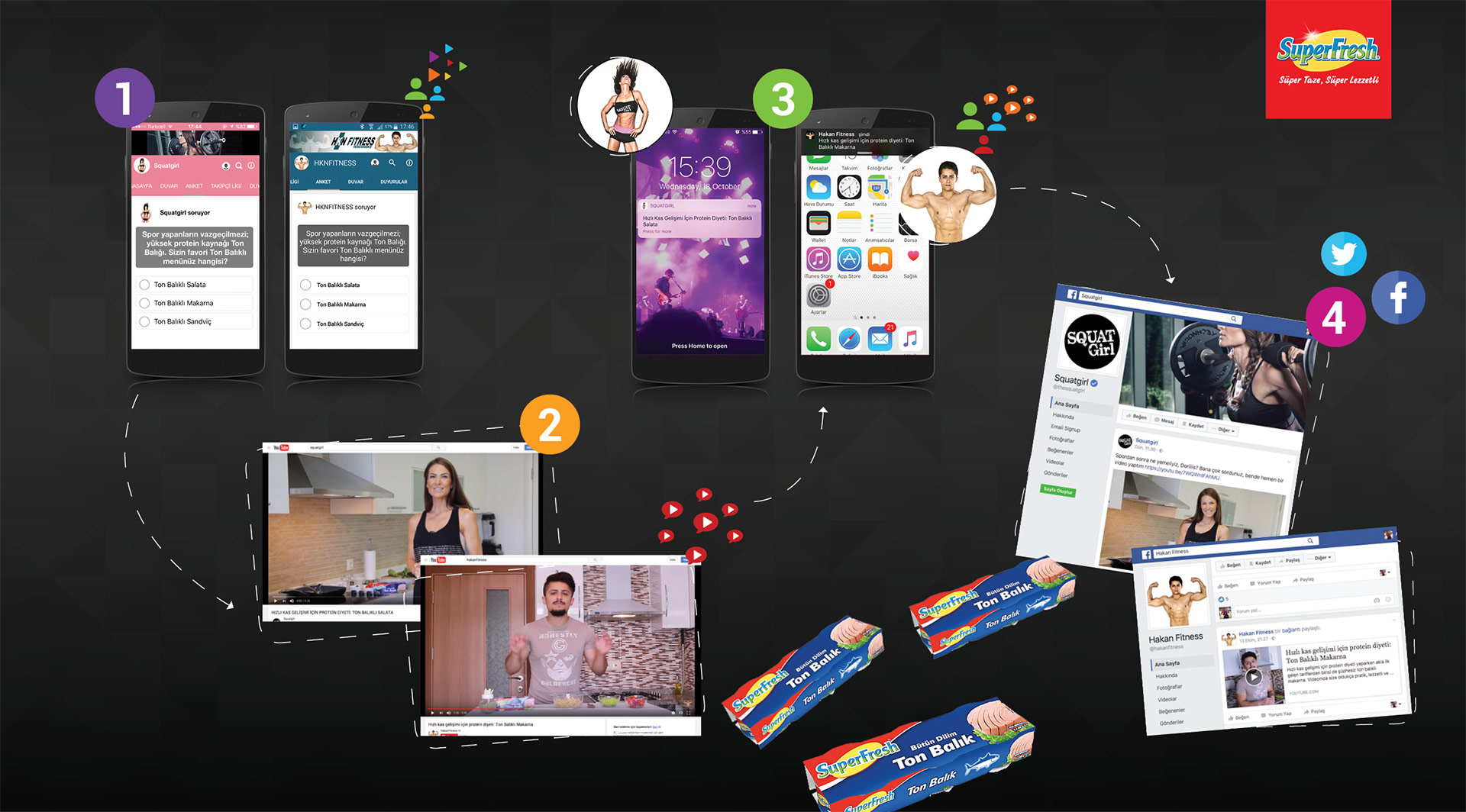 Create your own app, today!
Join the mobile entertainment community with just one click!