Oyun Portal & Sarp Atilla - Superfresh Pizza King
Project Details
The project begins with both YouTubers' announcement videos in which they announce a virtual item challenge between them. The challenge has one rule: Users decide which YouTuber eats SuperFresh Pizza King by sending SuperFresh Pizza King virtual items on both YouTubers' mobile app during their live stream broadcast.
The winner of the challenge is awarded with a SuperFresh Pizza King.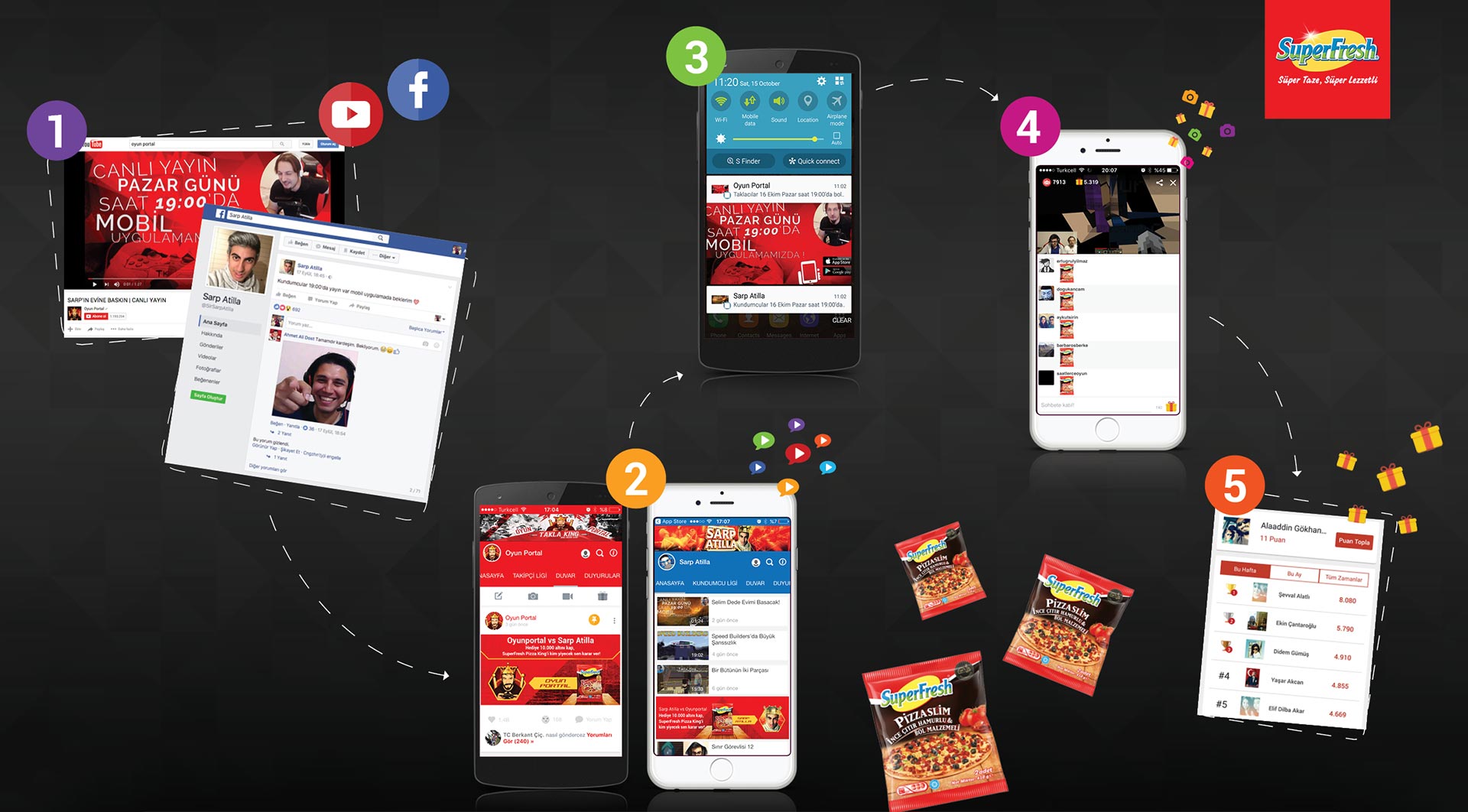 Create your own app, today!
Join the mobile entertainment community with just one click!