Minecraft Evi & Wolvoroth - Disney Channel Supa Strikas
Project Details
Minecraft Evi and Wolvoroth are one of the strongest influencers of online gamers in Turkey. Minecraft Evi reaches to +800K gamers and his mobile app has +300K downloads. Wolvoroth has +336K followers, and +86K downloads for his application.
Key Campaign Results
226
selfie videos

5,086
photos

7,601
post with #süpergolcüler

25,684
in-app likes

43,404
custom virtual items

13,222
concurrent viewers
Minecraft Evi and Wolvoroth play a game in their livestream in the last step of project. Once they have a break, they comment on one of the episode of Supa Strikas for 10 minutes. The followers share the selfies mentioned above on the app wall during the conversation. The best selfie winners by chosen Minecraft Evi and Wolvoroth are rewarded.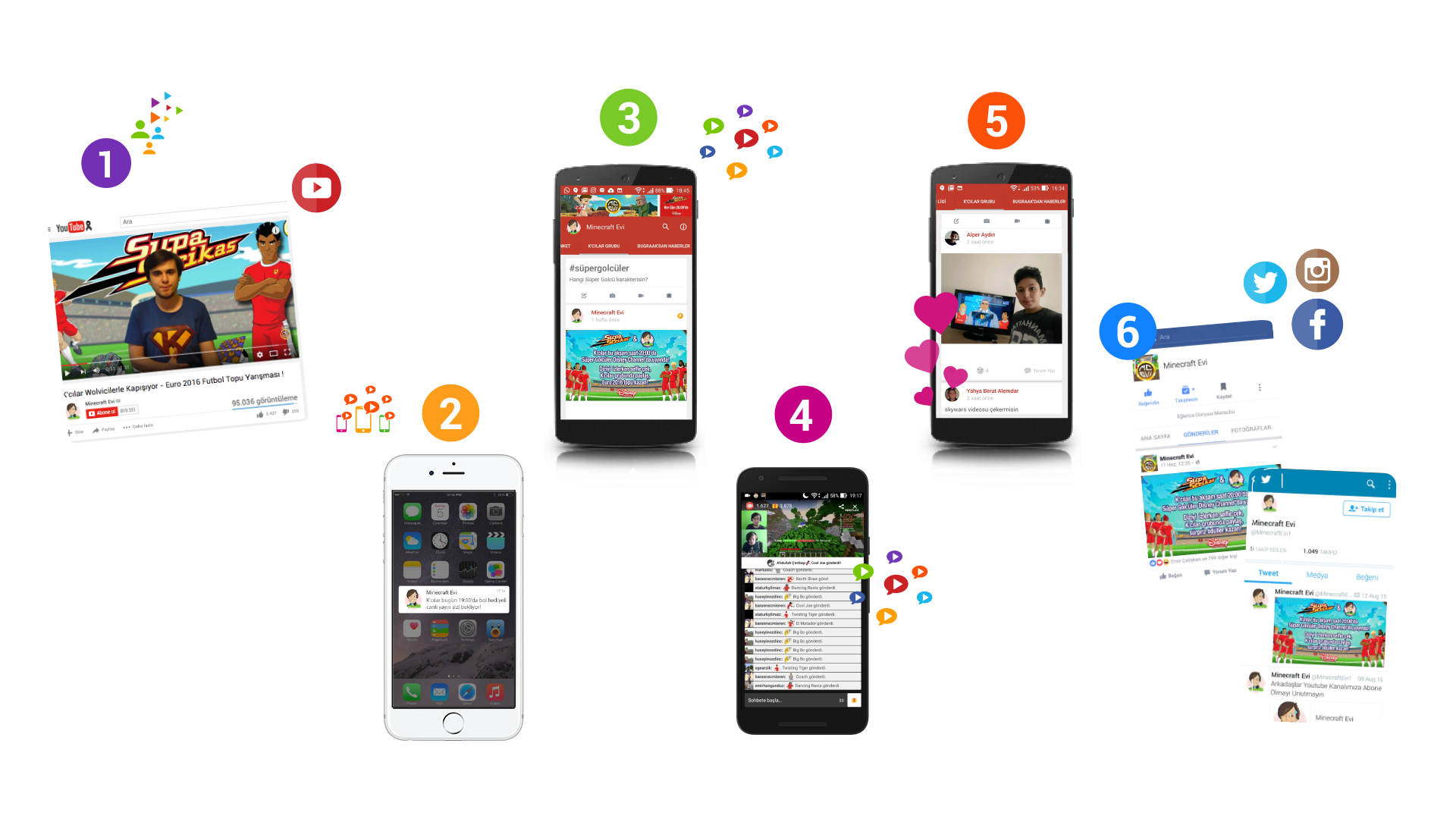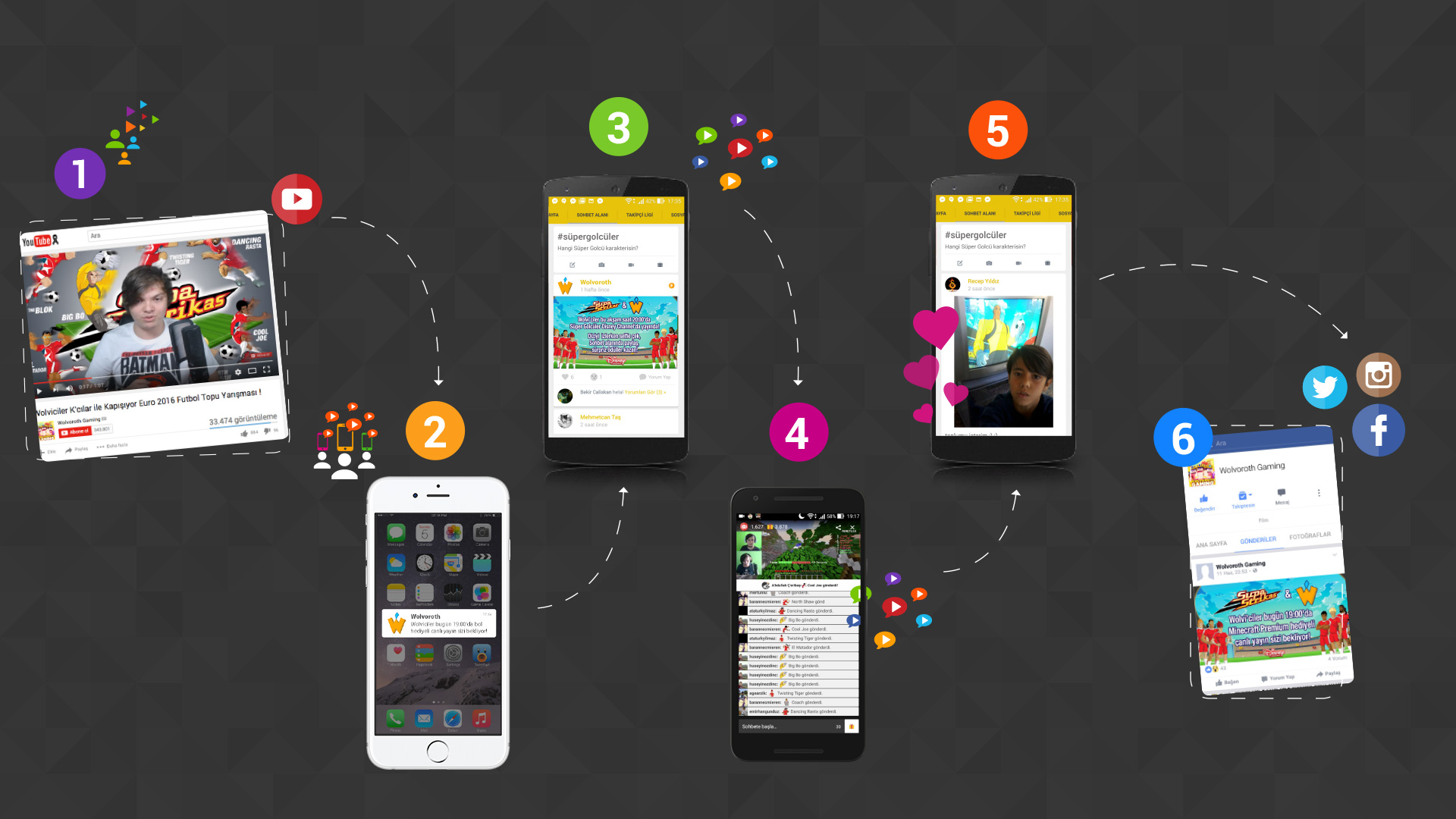 Create your own app, today!
Join the mobile entertainment community with just one click!