Oyun Portal & Minecraft Evi - Samsung Galaxy S7 Edge
Project Details
Minecraft Evi and Oyun Portal are among the strongest influencers of online gamers in Turkey. Minecraft Evi reaches to 1,3M+ gamers and his mobile app has 350K+ downloads. Oyun Portal has +1M followers, and 160K + downloads for his application.
In the first step, our gamers, Minecraft Evi and Oyun Portal , made branded surveys for choosing three locations for their Vlog event.
Key Campaign Results
As a result of branded surveys, Minecraft Evi visited 4 places in Istanbul (Kadıköy, Kız Kulesi, Besiktas, Bebek) and
Oyun Portal visited 4 different places in Mugla (Turgutreis, Castle of Bodrum and Ortakent)
17,5K
unique survey response

527,064
Minecraft Evi video views

530,265
Oyun Portal video views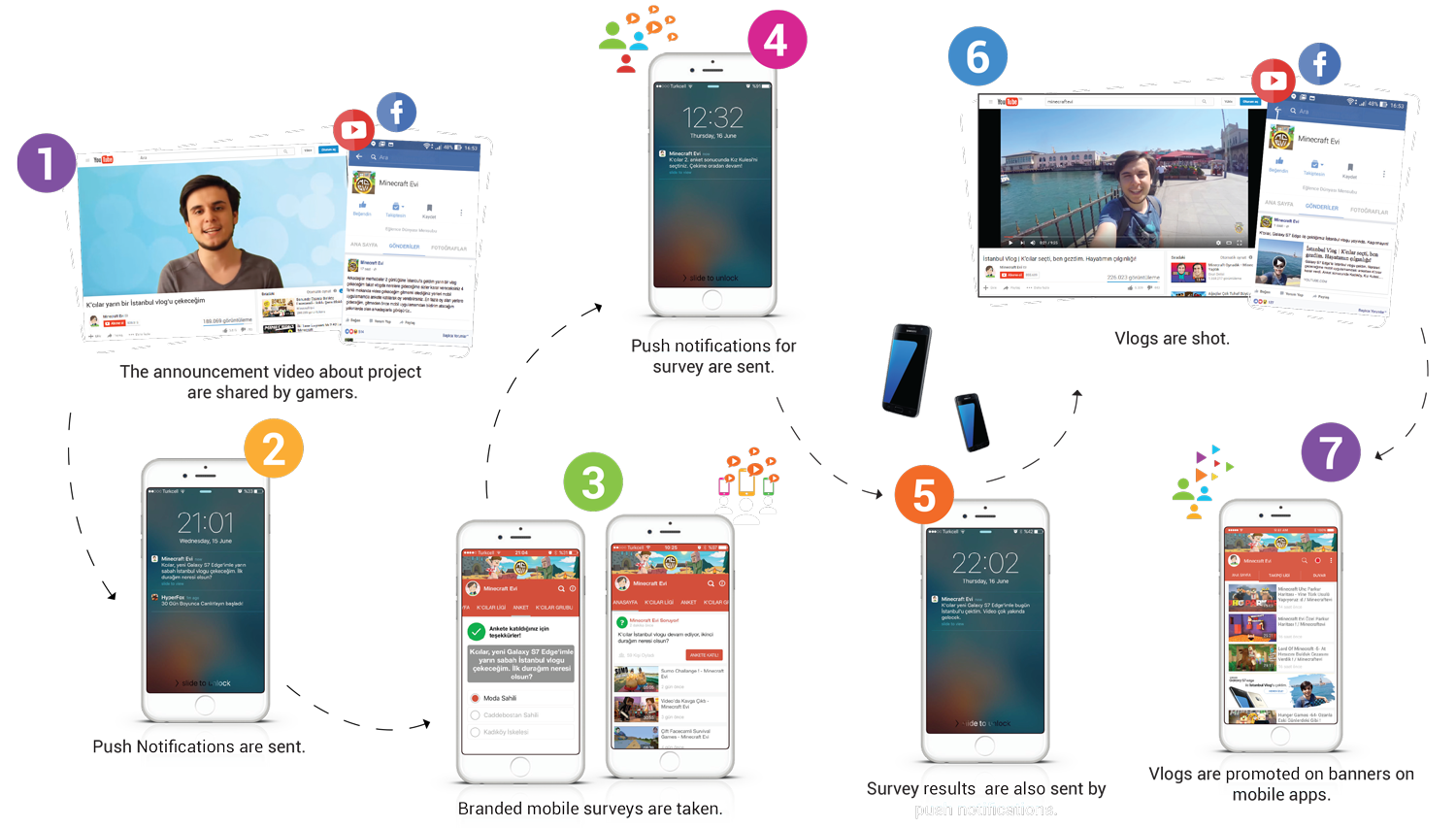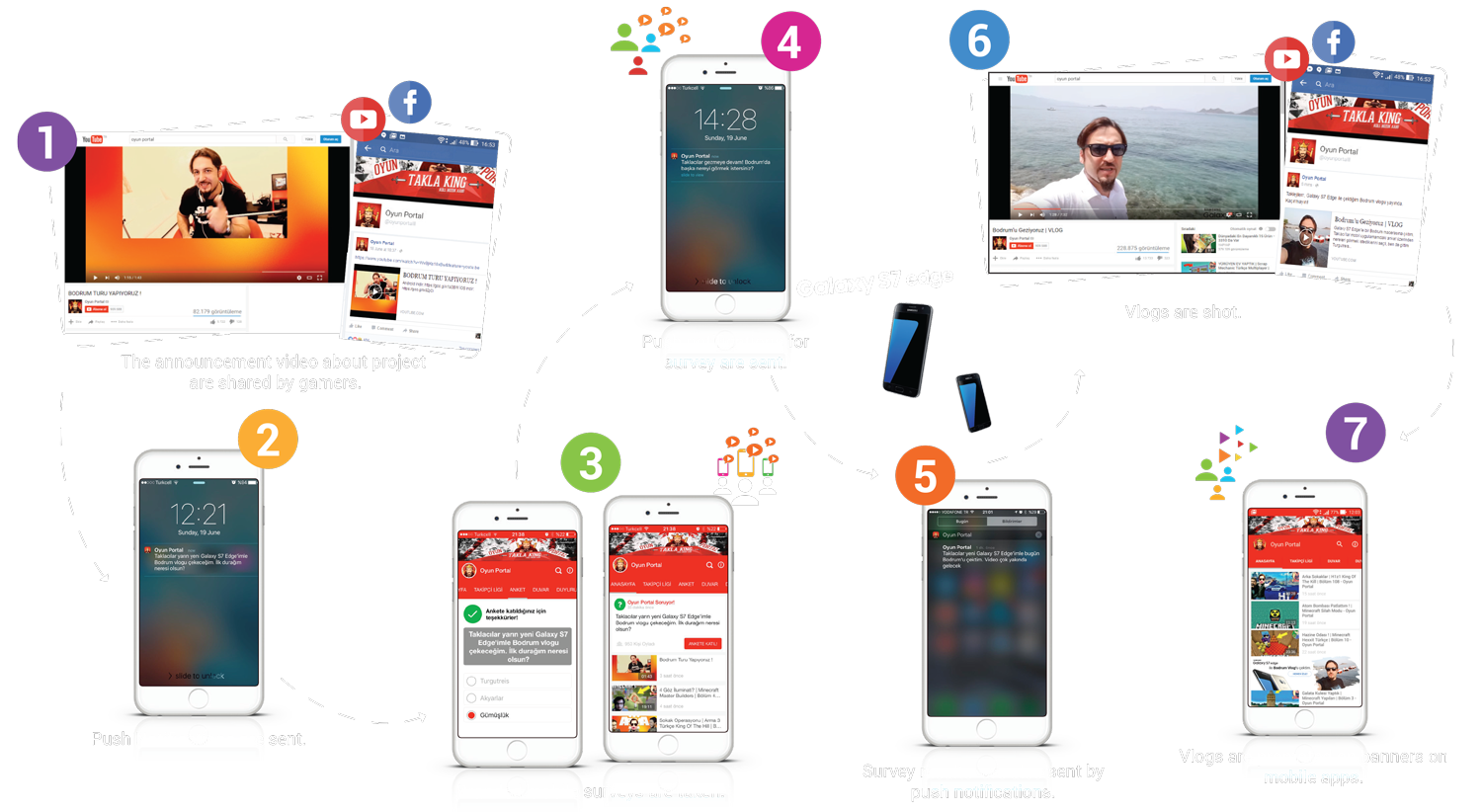 Create your own app, today!
Join the mobile entertainment community with just one click!