Burak Oyunda - Cheetos
Project Details
Considering Cheetos KPI's, the brand communication strategy of the project is developed by 3 main parts as Mobile, Video and Social. Burak Oyunda App is the kingpin on the communication part with more than +350K downloads. The video part is carried out on YouTube and Izlesene. Facebook and Twitter channels are used for Social Media.
Ongoing Campaign Results
The project is initiated on April 2016 and it will continue for 12 months with consecutively activities.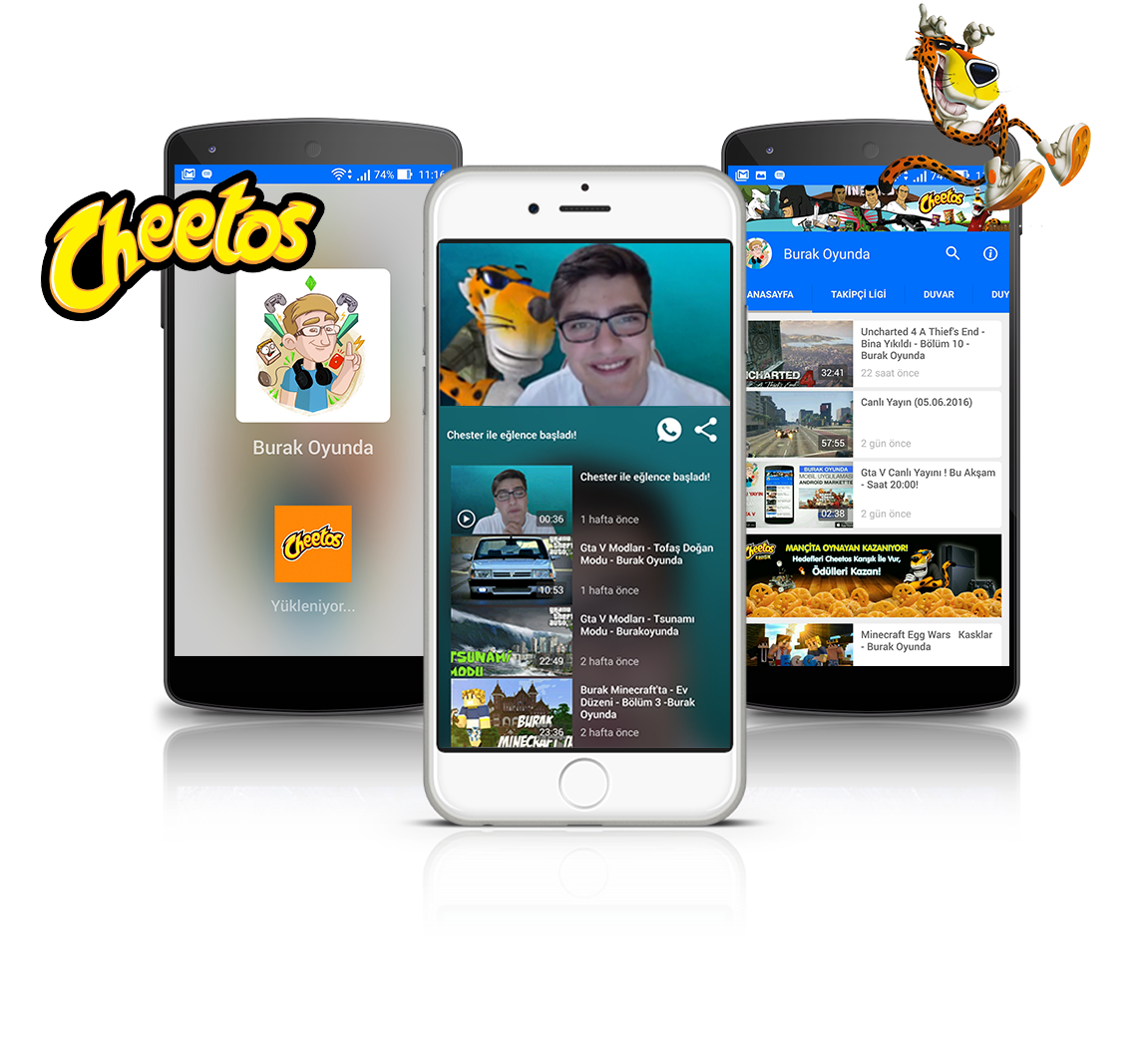 Create your own app, today!
Join the mobile entertainment community with just one click!