Minecraft Evi - Disney Channel Aslan Koruyucular
Project Details
Buğra Kazancı is one of the strongest influencers of online gamers in Turkey. He reaches to 800K+ gamers and his mobile app has +300K downloads. Purpose of the campain is creating brand awareness for the new series of Lion Guard at Disney Channel Turkey.
Key Campaign Results
2004
unique roaring videos

252,171
video views

1,507,210
push notifications

4000
concurrent viewers
21,956
likes

674
photos

1,832
text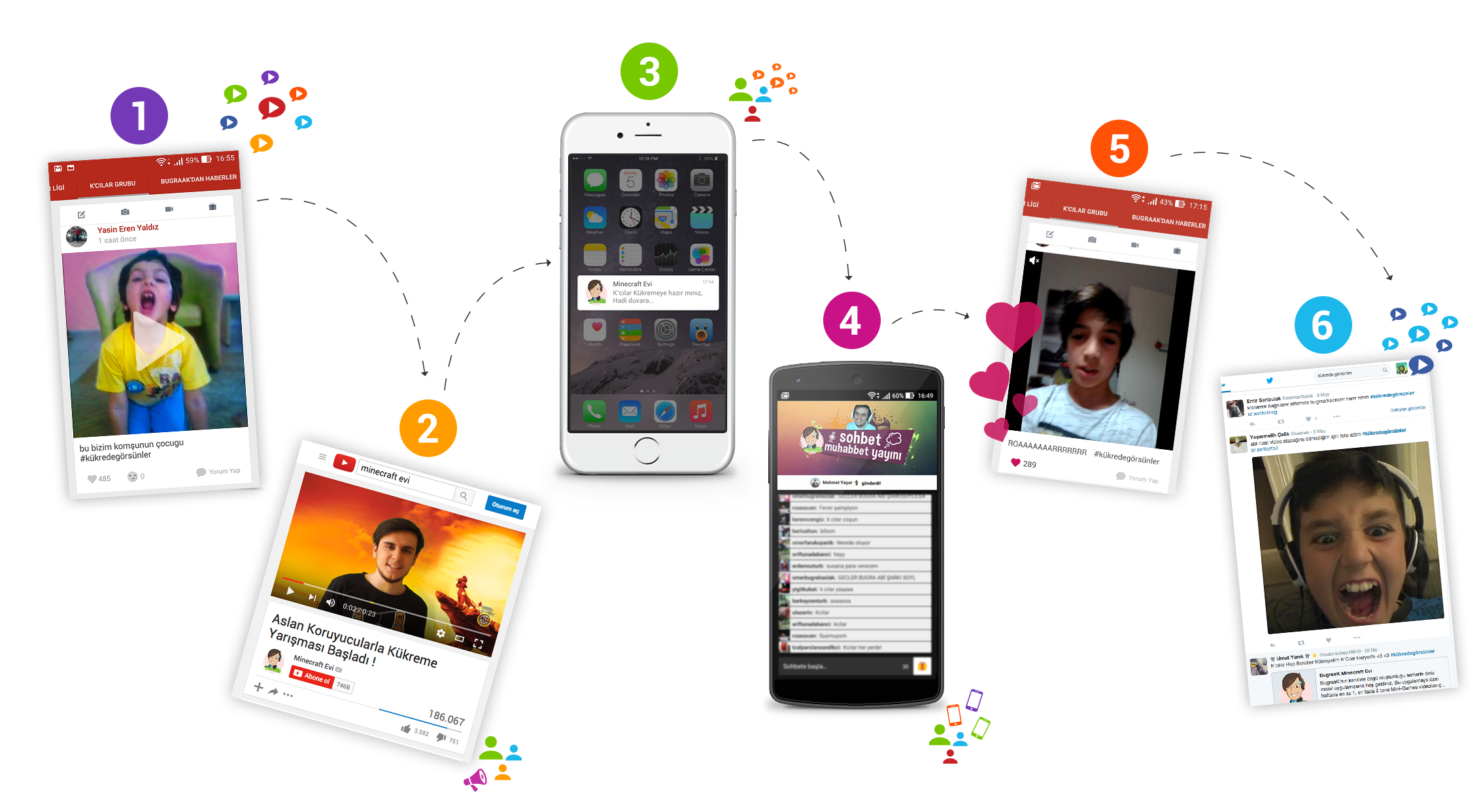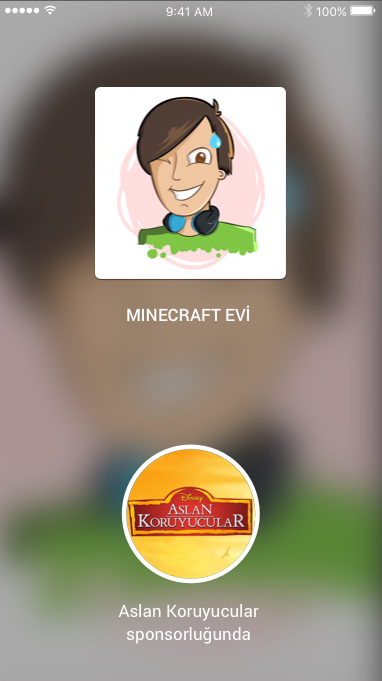 Splash Logo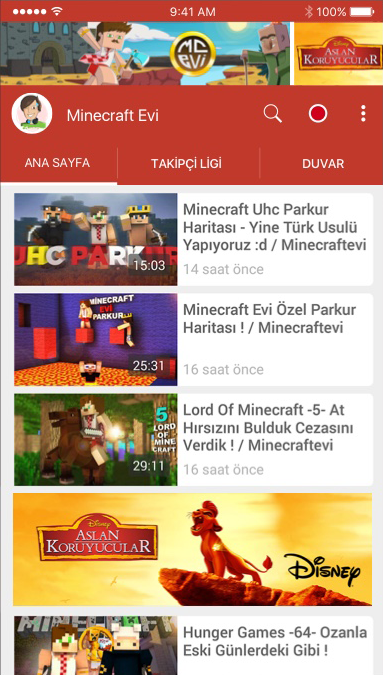 Banner Positioning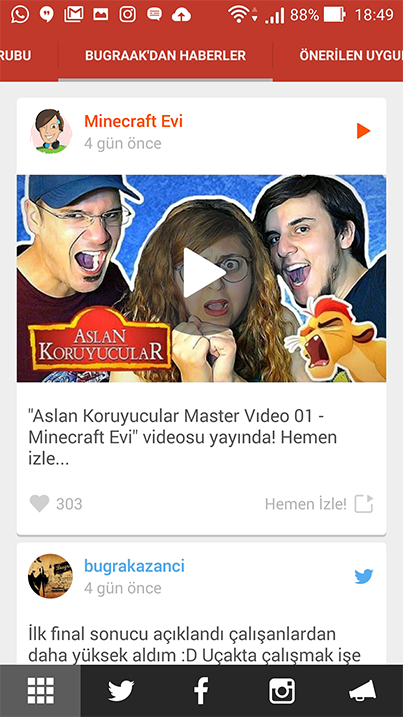 Social Feed
Create your own app, today!
Join the mobile entertainment community with just one click!