Minecraft Evi - Algida Classics
Project Details
Minecraft Evi reaches to 1M+ gamers and his mobile app has 350K+ downloads. The contest starts on July 26th, 2016 and finalizes on July 27th, 2016. The project begins with Minecraft Evi's announcement video in which he demonstatrates Algida Classics Gaming Campaign Microsite and shares details about the contest on his mobile application. In the next step, the contest begins on Minecraft Evi's mobile app wall. During the contest, Bugra's mobile audience consumes Algida Classics and shares campaign codes which can be found on ice cream sticks. Winners of the contest are announced and they are rewarded on Minecraft Evi's live stream on July 27th.
Key Campaign Results
6,566
Campaign Codes Shared

1,837
Ice Cream Sticks Shared

530,265
Total Video Views

2.089.638
Push Notifications sent to over 350K+ devices

10,599
Total unique live viewers

35,834
Chat messages during live stream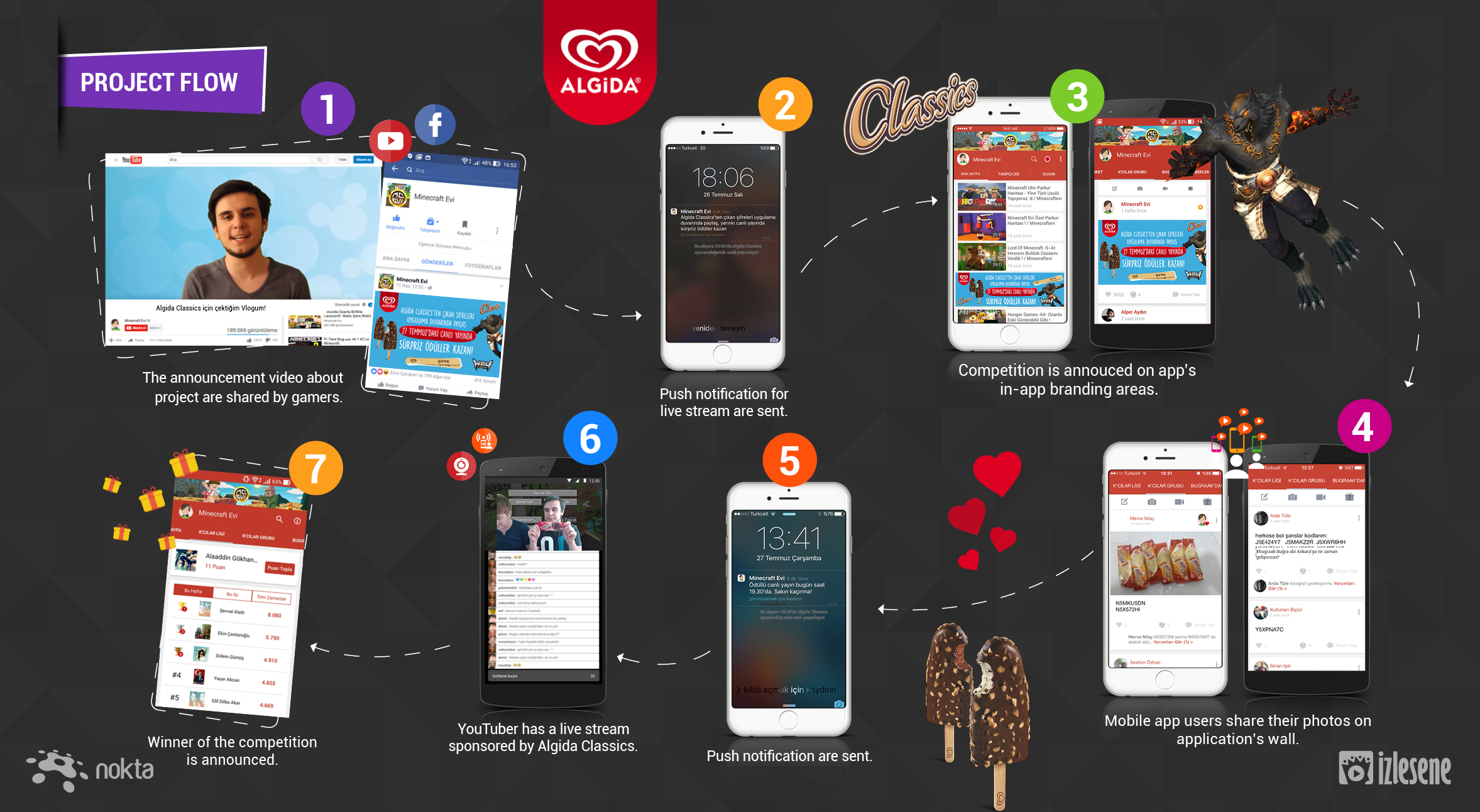 Create your own app, today!
Join the mobile entertainment community with just one click!